Next Crew Dragon launch had been scheduled to lift off on October 23rd.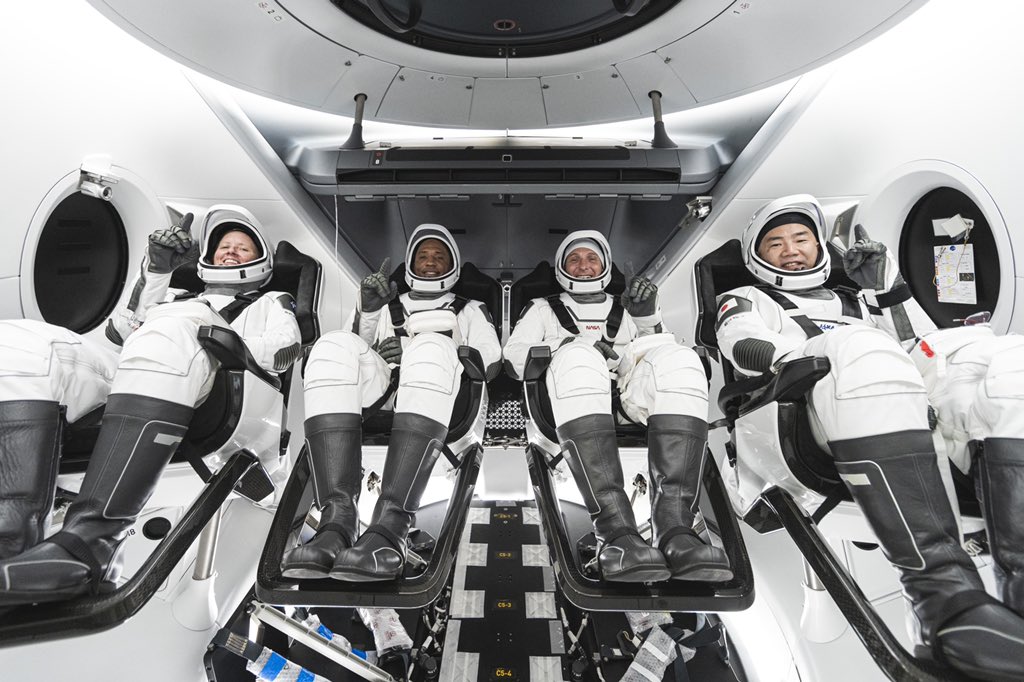 Key Points
On August 14 NASA announced Crew-1 is targeting Oct.23 for Crew-1 launch.
Crew-1 will be the first official mission to the ISS.
Crew-1 is going to be docked to the ISS for 6 months.
Crew-2 is scheduled for Spring 2021.
SpaceX and NASA are targeting no earlier than Oct. 23 for the first operational flight with astronauts of the Crew Dragon spacecraft and Falcon 9 rocket to the International Space Station as a part of the agency's Commercial Crew Program. NASA's SpaceX Crew-1 mission will be the first of regular rotational missions to the space station following completion of NASA certification.
Astronauts Onboard Crew-1 Mission
Shannon Walker, mission specialist
Victor Glover, pilot
Mike Hopkins, Crew Dragon commander
JAXA astronaut Soichi Noguchi, mission specialist.
Crew-1 will launch in late October to accommodate spacecraft traffic for the upcoming Soyuz crew rotation and best meet the needs of the International Space Station. Launch will follow the arrival of NASA astronaut Kate Rubins and cosmonauts Sergey Ryzhikov and Sergey Kud-Sverchkov of the Russian space agency Roscosmos aboard their Soyuz MS-17 spacecraft and the departure of NASA astronaut Chris Cassidy and cosmonauts Anatoly Ivanishin and Ivan Vagner from the space station. The launch timeframe also allows for a crew handover with NASA's SpaceX Crew-2 mission next spring.
Crew-1 won't be cleared for flight, however, until NASA and SpaceX finish examining Demo-2 data and officially certify Crew Dragon and the Falcon 9 for operational crewed missions.
NASA certification of SpaceX's crew transportation system allows the agency to regularly fly astronauts to the space station, ending sole reliance on Russia for space station access.
You can read more about others launches here.
Source: