July 30th, ULA's Atlas 5 rocket will launch NASA's Perseverance rover on a seven month journey to Mars. The launch window on July 30th is extends for two hours. Mars 2020 will land in Jezero crater on Mars, in late-February/early-March 2021. The mission has been delayed more than two weeks due to multiple issues with the Atlas 5 rocket.
About the Mission
Launch Time: 5:20PM IST
Launch Site: SLC-41, Cape Canaveral Air Force Station, Florida
Perseverance Rover
The most extraordinary segment of this mission that it is the first mission to Mars in search of evidence of past life.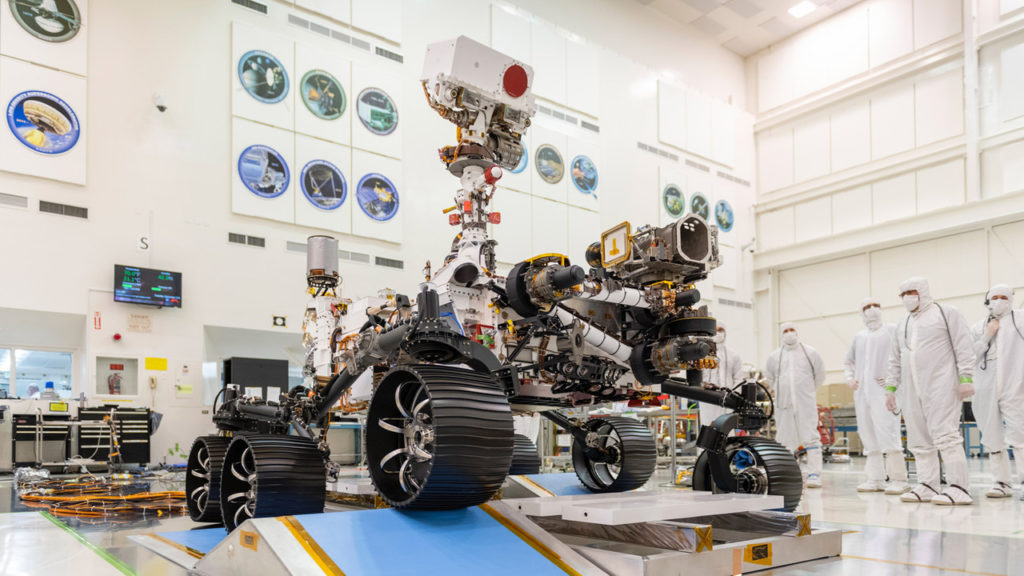 Mars 2020 will also carry the first helicopter to fly on another world. The helicopter, named Ingenuity, will largely test helicopter technology that will help pave road for Future Human flights.
Perseverance will use the same "Seven Minutes of Terror" entry and landing profile that its cousin rover, Curiosity, used when it arrived on Mars in August 2012.
Launch Vehicle
For years, the U.S. government paid ULA over $800 million annually — not for rockets or launches but for ULA to maintain their facilities to be ready to launch EELV missions.
Therefore, pricing of the Atlas V has varied greatly over the years, with a basic Atlas V (no boosters and a single-engine second stage) costing anywhere from the high-$90 million to low-$100 million USD range in the 2000s and early 2010s.
Sweeping price and cost-per-launch figure reductions have occurred since SpaceX began directly competing against ULA in the 2010s.
A basic Atlas V in 2020 now has a base price of just $73 million USD because of competition.
But while not the cheapest rocket on the U.S. market, the Atlas V's safety and success are unparalleled.
Atlas V has a 100% mission success rating across its 83 missions to date. It is also the most-flown, currently active rocket in the U.S. fleet.
Atlas V 541
This mission will use the Atlas V 541 variant – with a five-meter payload fairing, four side-mounted solid rocket boosters, and a single engine Centaur upper stage.
Of its flights to date, the Atlas V 541's most prominent was on November 26, 2011, when it launched NASA's Curiosity rover same basic design as Perseverance to Mars.
Height: 191 ft
Daimeter: 12.5 ft
Mass: 590,00 kg
Stages: 2
Payload Capacity
8,250 – 20,520 kg to LEO
4,750 – 8,900 kg to GTO
Launch History
Total launches: 83
Success: 82
Failure: 1
Boosters
Height: 17.0 m
Diameter: 1.6 m
No.of boosters: 0 to 5
Gross mass: 46,697 kg
Propellant mass: 42,630 kg
Total thrust: 1,688.4 kN
Burn time: 94 seconds
Fuel: HTPB
First Stage
Height: 106.5 ft
Diameter: 12.5 ft
Empty mass: 21,054 kg
Propellant mass: 284,089 kg
Engine: 1 RD-180
Total thrust: sea-level-3,827 kN, space-4,152 kN
Burn time: 253 seconds
Fuel: RP-1/LOX
Second Stage
Height: 41.6 ft
Diameter: 10 ft
Empty mass: 2,316 kg
Propellant mass: 20,830 kg
Engines: 1 x RL10A
Thrust: 99.2 kN
Burn Time: 842 seconds
Fuel: LH2 / LOX
Additional Resources: