SpaceX's Crew Dragon capsule has been docked at the International Space Station (ISS) on May 31st at 7:59 PM IST. Now it's getting ready to make its return trip.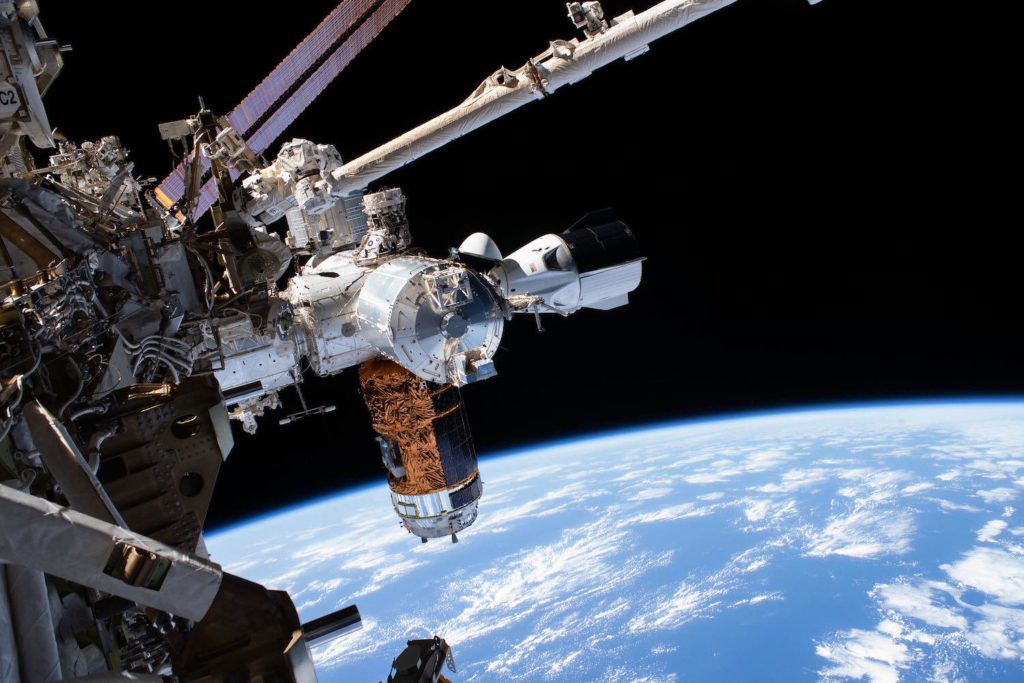 NASA Administrator Jim Bridenstine confirmed the target dates for the Crew Dragon's planned return trip window, in a tweet.
Where will Crew Dragon splash down?
NASA confirmed that they are capable of supporting 7 splashdown sites off the coast of Florida. 7 potential splashdown sites for Crew Dragon are off the coasts of Pensacola, Tampa, Tallahassee, Panama City, Cape Canaveral, Daytona, and Jacksonville.
NASA astronauts Robert Behnken and Douglas Hurley are in International Space Station as part the NASA's Commercial Crew Program.
How long will it take for Dragon Endeavour to return to Earth?
Return time for astronauts Robert Behnken and Douglas Hurley will vary depending on the undock and splashdown opportunities chosen, with the primary opportunity taking between six and 30 hours, Said NASA.
How fast will Dragon Endeavour be going when it re-enters the Earth's atmosphere? How hot will it get?
Dragon will be traveling at orbital velocity prior to re-entry, moving at approximately 28,163 KM per hour. The maximum temperature it will experience on re-entry is approximately 1926 Celsius.
While re-entering there will be communications blackout about 6 minutes between the spacecraft and Earth.
How long after splashdown until both Astronauts are out of the capsule?
Immediately after splashdown has occurred, 2 fast boats with SpaceX personnel deploy from the main recovery ship.
The first boat checks capsule integrity and tests the area around the Endeavour for the presence of any hypergolic propellant vapors.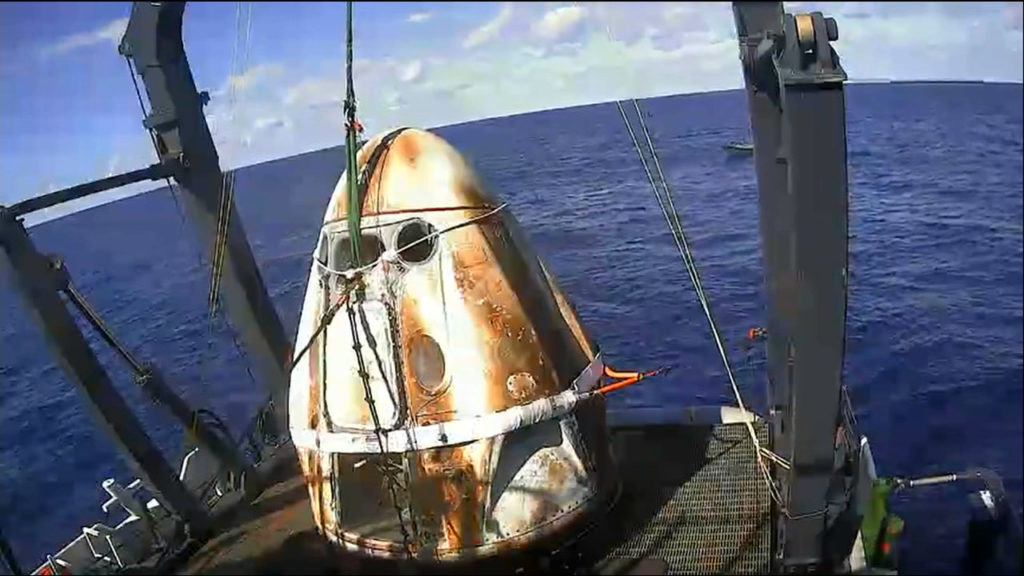 After that the recovery crew on the boats begin preparing the spaceship for recovery by the ship. The second fast boat is responsible for safety and recovering Endeavour parachutes.
Now the main recovery vessel can move in and begin to hoist the Crew Dragon capsule onto the main deck.
Once the capsule is on the recovery vessel, it is moved to a stable location for the hatch to be opened for waiting medical professionals to conduct initial checks and assist both astronauts out of Dragon Endeavour.
This whole process is expected to take approximately 45 to 60 minutes. And it may vary.
Where do both astronauts taken after they are out off the capsule?
Straight away after taken out off the Crew Dragon capsule, Both Behnken and Hurley will be aid into a medical area on the recovery ship for initial assessment.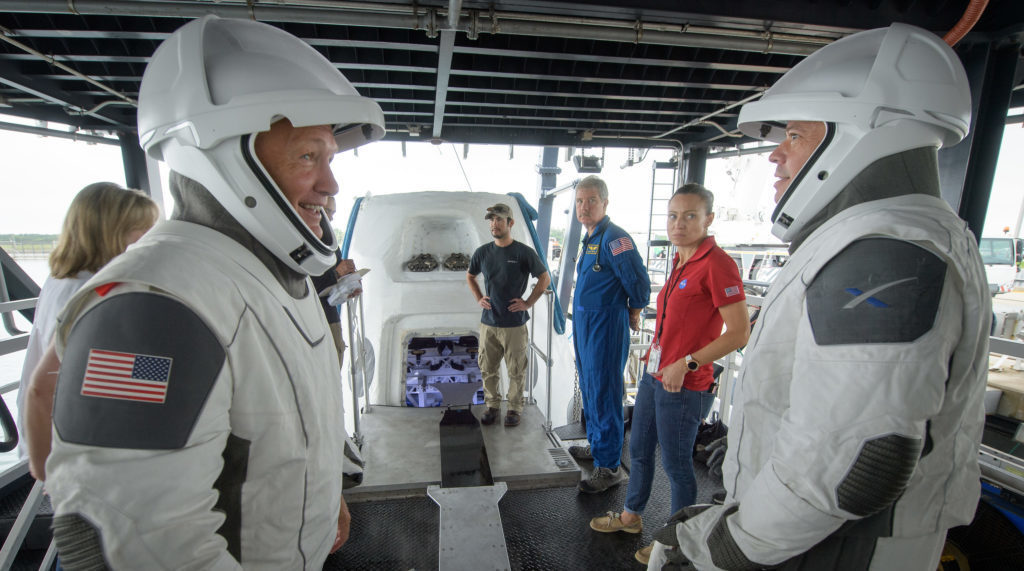 The procedures is similar when welcoming long-duration crew members returning home on Soyuz in Kazakhstan, Russia.
After medical checks, Hurley and Behnken will be returned to shore by helicopter.
Once returned to shore, both astronauts will immediately board a waiting NASA plane to fly back to Ellington field, Houston.
What's next?
Endeavour will be returned back to the SpaceX inspection and processing. Teams will examine the data and performance of the spacecraft throughout the test flight to complete the certification of the system to fly operational missions for NASA's Commercial Crew Program.
The process is expected to take about 6 weeks. After successful certification, the 1st operational mission will launch with Crew Dragon commander Michael Hopkins, pilot Victor Glover, mission specialist Shannon Walker, mission specialist Soichi Noguchi from JAXA will launch on the Crew-1 mission from Launch Complex 39A at NASA's Kennedy Space Center in Florida. The 4 crew members will spend 6 months on the space station.
The launch is targeted for no earlier than late-September.
Additional Resources: