Space Exploration Technologies Corp. also known as SpaceX, is one of the celebrated companies across the world in the recent times involved in aerospace manufacturing and space transportation services. SpaceX was founded in the year 2002 by Elon Musk. SpaceX operation sets itself no lesser target than bringing down the cost of space travel and ultimately helping mankind colonize mars.
SpaceX is widely recognized all over the world for many the reasons. The prevailing one is launching and landing the booster back on Earth. The feat no other company achieved.
Read More: WHY DOES THE SPACEX DRONE SHIP CAMERA CUT OUT OFF UPON LANDING
The launches is clearly a monumental achievement, but how does this company making money?
This post will break down SpaceX's three markets it's currently operating in or pursuing:
Launch
Deep Space Exploration
Starlink
Launch
SpaceX main source of its revenues today by launching satellites into low Earth Orbit(LEO) and delivering cargo to the International Space Station.  The reports posted by CNBC estimated that SpaceX's revenue in 2019 was $2.5 billion.
In recent years SpaceX started dominating space industry by launching commercial satellites at lower price than its competitors.
SpaceX charges about $62 million per launch, although for more complicated missions such as resupplying the International Space Station it may charge up to $20 million more.
Significant cost reductions driven by advances in manufacturing and the reusability of major systems has been a massive competitive advantage for SpaceX.
SpaceX's superior cost structure has put pressure on it's rivals United Launch Alliance and Arianespace, and advanced the commercial viability of space travel.
Read More: SPACEX BEATS BOEING? HOW SPACEX WON SENDING ASTRONAUTS TO SPACE
Comparing costs between the companies is difficult as their rockets are designed for different purposes but the going estimate is that SpaceX has managed to price their services at roughly half the cost of their competitors.
SpaceX's progress in reusable rocket technology and specialty in launching satellites into Low Earth Orbit (LEO) open up the door for future lines of revenue, including space tourism and high speed point-to-point travel on earth.
Deep Space Exploration
Elon Musk built SpaceX and its ultimate goal is to successfully colonize Mars. 
"The reason SpaceX was created was to accelerate development of rocket technology, all for the goal of establishing a self-sustaining, permanent base on Mars," Musk said at the time. "And I think we're making some progress in that direction — not as fast as I'd like." —Elon Musk 2011
It is the toughest part of SpaceX's business to find information on, most likely because they are years away from forecasting significant revenue or activity.
Read More: HOW SPACEX ROCKETS LANDS AUTONOMOUSLY ON A DRONE SHIP AND LAND
That doesn't mean Elon hasn't given us any hints. In 2016, the billionaire entrepreneur unveiled plans for an interplanetary spaceship designed to colonize the Red Planet.
The Interplanetary Transportation System (ITS) would be the most powerful rocket ever built with a spaceship designed to ferry 100 passengers to the Mars.
Initial designs for the Interplanetary Transportation System (ITS) rocket are based on SpaceX's famous Falcon-9 booster, and rely on the same principles of reusability that SpaceX currently does.
Read More: SPACEX TO SET UP A BASE ON MARS! HERE'S WHAT THEY PLANNED TO DO FIRST.
In Elon's vision, 1,000 or more of these ships would depart every 26 months when there is a favorable alignment between Earth and Mars.
And of course it wouldn't be an Elon creation if it wasn't at least a little fun.  The ship will likely feature a restaurant, lecture halls, and a movie theater.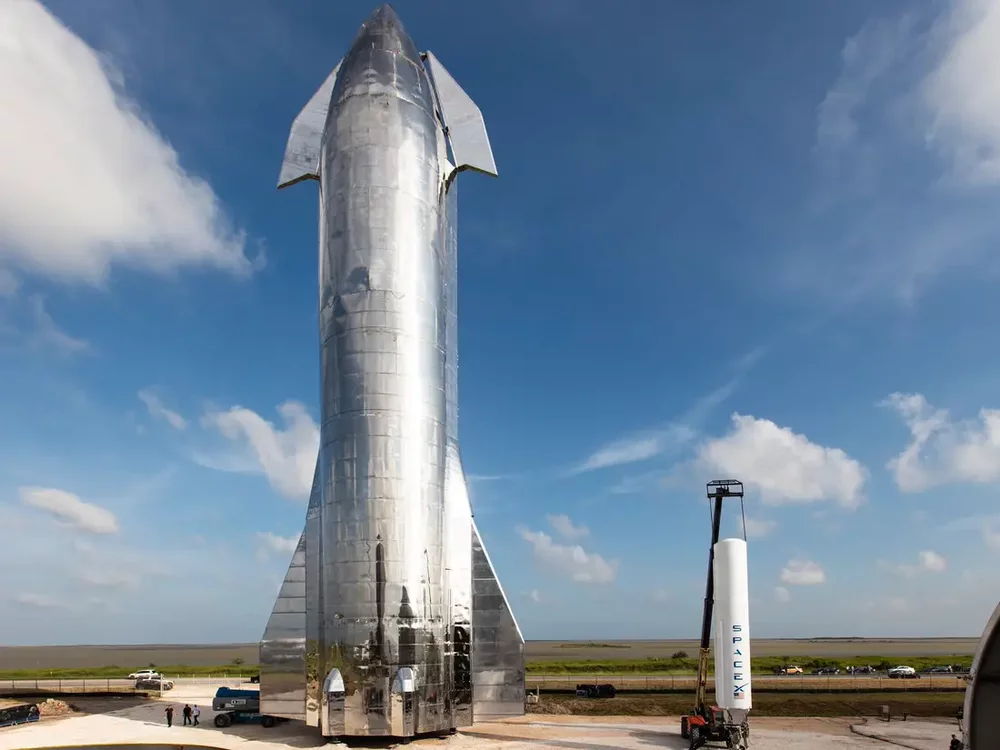 "It'll be, like, really fun to go. You'll have a great time," said Musk. Sure they will, Elon.
The cost of this sort of travel would be staggering, meaning that SpaceX's customers for this line of business would almost exclusively be government agencies.
Read More: HOW DOES SPACEX BUILD ITS FALCON 9 ROCKETS?
It's difficult to predict the size and viability of a market like this, but there may be advantages for SpaceX if they can secure first mover status.  The United States government famously doesn't change up their vendor base much for services like this, so if SpaceX secures the initial contracts they may be difficult to unseat.
Starlink
SpaceX's high profile launches snag most of the headlines, but most of the opportunity in the mid to long term for SpaceX is its network of satellites called Starlink.
Read More: ELON MUSK'S SPACEX WILL MAKE ITS OWN LAWS ON MARS
Starlink is a constellation of thousands of LEO satellites designed to deliver low latency, broadband internet services to virtually anywhere on earth.
It is arguably the most ambitious commercial or government funded space related project ever conceived. Today, there are roughly 2,218 satellites in orbit around the earth.
SpaceX plans to put 12,000 into orbit by 2021, increasing the total amount of satellites in orbit by 441%.
The opportunity here is for SpaceX to drastically increase internet coverage to underserved parts of the world and capture some of the incremental revenue generated from the larger subscriber base.
A report by Morgan Stanley in 2019 estimated that increasing access to the internet may drive global broadband penetration from 50% to 75%.  If SpaceX is able to secure 10% of that incremental increase in broadband subscribers, Morgan Stanley ascribed a base case of $52 billion for the company.
Compare that to a $5 billion bear case if only the launch business takes hold, and you can see that most of their value is forecasted to come from their Starlink business.
Starlink is a bold project, and it doesn't come with a cheap price tag.  Elon and others have estimated the cost of development at over $10 billion, although predict that revenue by 2025 may exceed $30 billion per year.
Conclusion
SpaceX currently has launched 895 of the planned 12,000 satellites, and the company has started Beta testing the program in some of the regions around US and its planned to increase the coverage to more people by 2021.
The scale and ambition of SpaceX is a testament to what humanity is capable of.  At the date of its last funding round in June of 2020, SpaceX was valued at a staggering $52 billion, making it one of the most valuable private companies in the world.
The scale and ambition of SpaceX is a testament to what humanity is capable of.  At the date of its last funding round in March of 2020, SpaceX was valued at a staggering $36 billion, making it one of the most valuable private companies in the world.
Read More: FIGHT FOR REUSABLE ROCKET, WHO IS GOING TO DOMINATE FUTURE SPACE INDUSTRY?
I'm not here to pass judgement on Elon, but I will say it takes a truly unique individual to risk $100 million of their own money on a venture that not only everyone said was impossible, but even Elon himself only gave 10% odds of success.
16 years later, many of those impossibilities have become reality, and we are one step closer towards boldly going where no man has gone before: into the final frontier of space.
Additional Resources: