July 23nd, Russia will launch a cargo resupply mission to the International Space Station.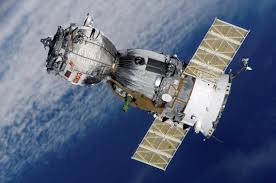 Launch Time: 7:56PM IST
Launch Site: Baikonur Cosmodrome, Kazakhstan
What is cargo resupply mission?
A Series of flights primarily designed to delivery of cargo and supplies to the International Space Station (ISS) .
How often does the ISS receive resupply?
The resupply mission to international space station is schedule every 90 days, according to NASA.
What will resupply mission carry?
Usually resupply mission are used to carry food, fuels and other supplements to the crew.
The current resupply spacecraft
Russian – Progress
Japanese – H-II transfer vehicle
American – Dragon, Cygnus
Chinese – Tianzhou
Launch Vehicle
Soyuz is a Russian rocket used to carry launch humans, military satellites and resupply mission to ISS.
Name: Soyuz 2.1 A (CARGO)
Height: 152 ft
Diameter: 9 ft 8 inch
Stages: 2
Payload Capacity
7,020 kg to LEO
4,230 kg to SSO
2,810 kg to GTO
Launch History
Total: 45
Success: 42
Failure: 3
First Stage
Engines: 1 x RD-108A
Height: 88.9 ft
Diameter: 9.7 ft
Thrust: 792.41 kN sea level, 921.86 kN vacuum
Burn time: 286 seconds
Fuel: Liquid Oxygen & RP-1 (rocket grade) kerosene
Second Stage
Engines: 1 x RD-0110
Height: 22 ft
Diameter: 9.8 ft
Thrust: 298 kN
Burn time: 270 seconds
Fuel: Liquid Oxygen & RP-1 (rocket grade) kerosene
You can read more about the next launches here
Additional Resources: