July 20th, SpaceX will launch the ANASIS 2 military communications satellite for the South Korea
Launch Time: 2:30 AM IST
Launch Site: SLC-40, Cape Canaveral Air Force Station, Florida
Launch Vehicle: Falcon 9
What is ANASIS-II
ANASIS-II (Army/Navy/Air Force Satellite Information System-II) is a Korean military communications satellite, and the South Korea's first dedicated military communications platform in space.
Built by Airbus Defense and Space, the satellite will provide secured communications for Korean military activities.
Aside from images and the fact it is built on a Euro-star satellite platform, very little is known about the instruments and abilities of ANASIS-II.
Falcon 9 will launch the satellite into a Geostationary Transfer Orbit of roughly 35,786 km. The satellite will then use its onboard engines and propulsion to raise itself to a circular 35,786 km orbit over its first few weeks in space.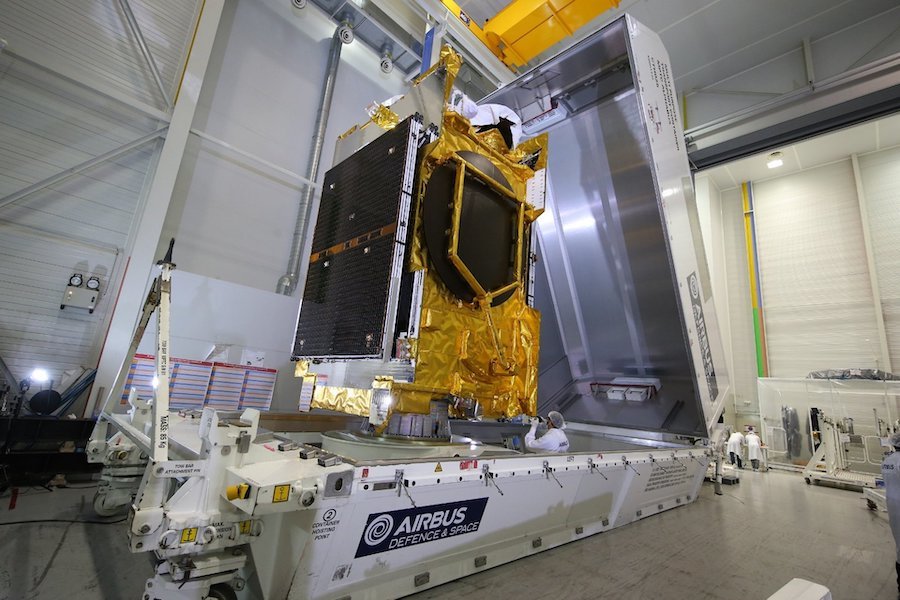 How Falcon 9 works?
Falcon 9 is a partially reusable two-stage-to-orbit medium-lift launch vehicle designed and manufactured by SpaceX in the United States. It is powered by Merlin engines, also developed by SpaceX, burning cryogenic liquid oxygen and rocket-grade kerosene (RP-1) as propellants.
Rockets used to cost much more than they do now. What's more, the Falcon 9 is practically responsible for dramatic drop in launch costs in the course of the most recent times.
A brand new Falcon 9 costs about $62 million. A reused boosters Falcon 9 comes in at a price tag of as low as $50.3 million per launch.
The Falcon 9 has greatly reduced launch costs because of its innovative and low-cost production process and by reusing the first stage booster and the rocket's payload fairings.
Each complete fairing costs about $6 million. Recovering the fairings and reusing them saves upwards of $5 million for each re-flight.
SpaceX hopes the base price of a reused Falcon 9 can drop into the $30 million range significantly cheaper than any competitor on the market.
Launch Vehicle: Falcon 9( Block 5)
Height: 230 ft
Diameter: 12 ft
Stages: 2
Payload Capacity
22,800 kg to LEO
8,3000 kg to GTO
4,020 kg to Mars
Launch History
Total launches: 88
Success: 86
Failure: 2
First Stage
Engines: 9 Merlin 1d+
Thrust: 7,607 kN sea level, 8,226 kN vacuum
Burn time: 162 seconds
Fuel: LOX/RP-1
Second Stage
Engines: 1 Merlin 1D+ Vacuum
Thrust: 934 kN
Burn time:397 seconds
Fuel: LOX/RP-1
Actual launch was scheduled to July 14th but due to hardware issues launch was postponed.
"Standing down from tomorrow's launch of ANASIS-IIto take a closer look at the second stage, (and) swap hardware if needed,Will announce new target launch date once confirmed on the range." tweeted SpaceX.
It's the second SpaceX mission to be postponed indefinitely in recent days as the company tries to cut turnaround times for reused rockets and produce new upper stages at a rapid rate to to meet a fast-paced launch schedule in the coming weeks.
"We're being extra paranoid,Maximizing probability of successful launch is paramount." tweeted Elon Musk,
Airspace warning notices associated with the Falcon 9/ANASIS-II mission indicated SpaceX might reschedule the launch for Monday, July 20, during a launch window opening at 2:30 AM IST
You can read more about the next launches here
Additional Resources: